What is alignment with machinery movers?
Alignment within the professional machinery movers sector is essentially a process that ensures your heavy equipment and machinery will arrive on time and in good health. By overcoming the logistical nightmares of transporting such large items, as well as keeping all parties on the same page, you can focus on using the machinery to its full potential.
Depending on the scope of work, Flegg Projects can align our programme with up to 8 different stakeholders. From the manufacturing company that purchased the machine, to the machine manufacturer to the transport company bringing the machine from the factory to the UK. And this will ultimately feed into your company's overall strategic alignment.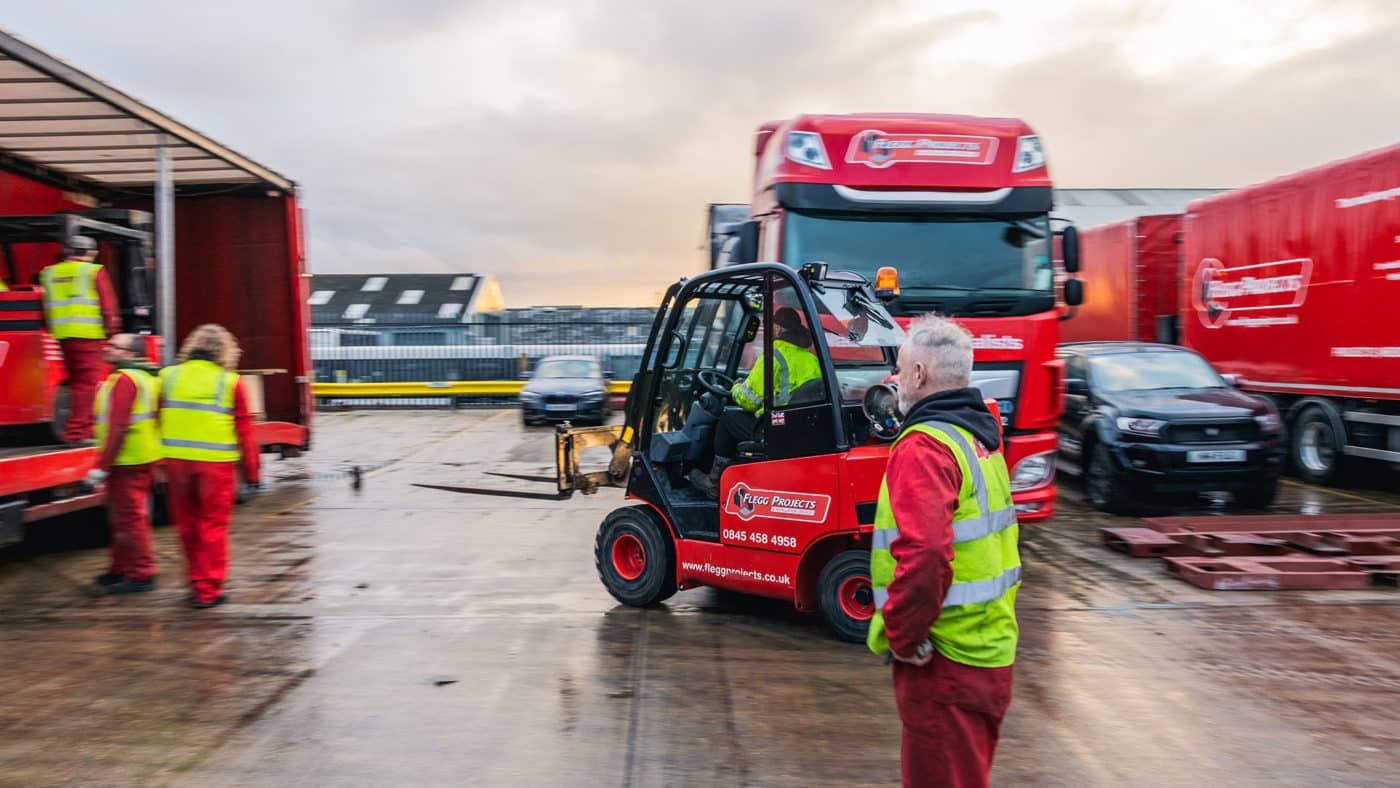 Why it matters
Alignment of a machine movers' back-office staff is crucial for a host of reasons. It promotes clear communication and removes downtime and delays, thus promoting a smoother operation for increased productivity, efficiency, and profits. Moreover, alignment between back-office staff and customer-facing employees will indirectly boost the customer experience.
A considerable amount of waste in business comes due to poor alignment, and it's not hard to see how this can be a major issue when dealing with your machinery and the tasks that they are responsible for