Transition Period Delays
At Flegg, we divide the impact of Brexit on transport into two periods: transition and "post-Brexit."
The transition period will likely be a legal construction of some type, allowing companies to follow intermediate or watered-down rules so that they can prepare for real regime change after six to eighteen months.
Depending on the deal that the UK strikes with the EU, hauliers may not see significant changes in how they must operate. The finalised deal may ask for minor administrative alterations, but substantive differences may be lacking.
In the immediate transition period before full-scale tariffs come into force, we may see an influx of imports into the UK as companies and customers take advantage of any remaining duty-free period. This increase in demand could lead to an even greater trade imbalance skewed in favour of imports and put pressure on existing haulage resources, pushing up prices.
Already, we've seen several instances of gazumping in the industry. Lack of trailers and vehicles is leading some haulage operators to take advantage of their clients and bid up their prices so that the highest bidder gets service first.
There are also issues with sea freight. Clients are experiencing delays at major ports around the UK, due to the trade changes brought in by the government in 2020. Bad weather and COVID-19 are compounding the issue. There are delays of three to four days on the roads, and one to two weeks for sea freight.
Documentation is not leading to significant backlogs, at the moment. The overriding issues right now are the sheer volume of sea and road freight, the ongoing pandemic situation, and some instances of poor weather around the British Isles. However, we expect that will change as the transition period comes to an end.
At Flegg, we understand these issues are affecting businesses directly. Thus, we are currently working to ensure that clients can continue import and export goods into and out of the UK as routinely as possible. We have a large fleet of vehicles and drivers who will operate throughout the transition period, continuing to deliver clients bespoke and flexible solutions, based on our tried-and-tested "can-do" attitude.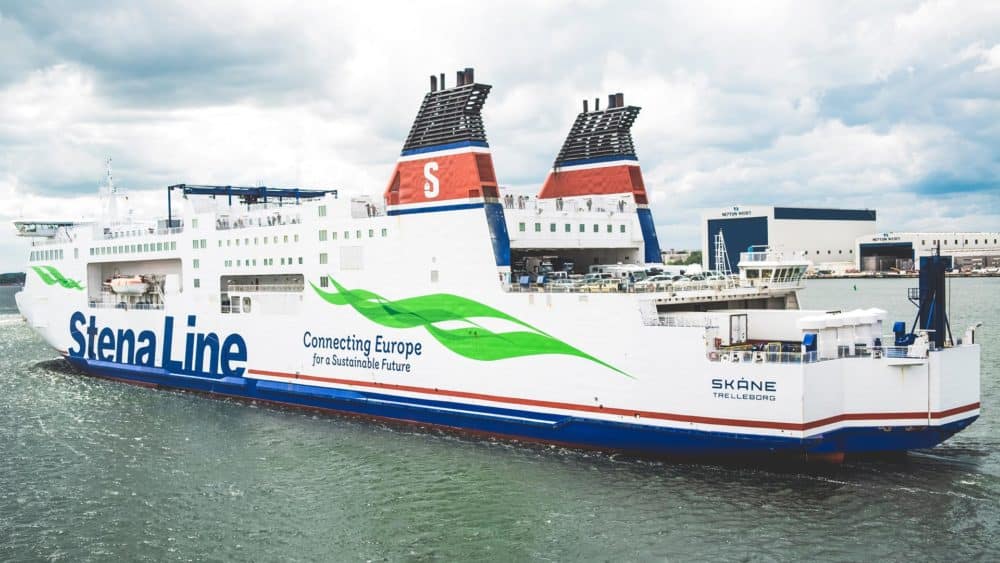 Post-Brexit Delays
The type of delays we see once Brexit hits will depend on the type of deal thrashed out by the government. It still isn't clear what form this will take or whether we will get a "hard Brexit" or not.
Michael Gove, the government minister overseeing hard Brexit preparations has indicated that heavy-goods vehicle drivers will need a permit to enter Kent once the transition period comes to an end. The purpose of the new tool is to prevent the queuing often seen along major routes in the southeast of the country. It could help avoid more than 7,000 lorries stacking along the M20 trying to reach the Channel ports.
A hard Brexit would have several implications for the haulage industry. The UK's tariff-free status would come to an end with the existing 27 member states. If that happened, international trade volumes would likely fall as prices compel consumers to shift their consumption to domestic goods.
We would also likely see the return of customs declarations. The UK would essentially have a trading relationship with the EU, similar to the one that the US has. Rules allow the exchange of goods between the two trading blocs, but duties and paperwork apply.
Hauliers may also have to deal with the re-introduction of standards that preceded the joining of the EU. Examples include Animal Health Certificates and Phytosanitary Certificates.
When you factor in all of these issues, it could lead to more significant delays getting goods through the ports and into their target markets. However, the long-run dynamics are difficult to judge. Under a hard Brexit scenario, declining demand for freight services could combine with increasing delays because of higher final consumer prices and repurposing of resources for the domestic market.
The scenario that will likely lead to the most significant delays will be one in which the EU decides not to levy tariffs, but instead creates non-tariff barriers on UK goods. In that case, we will have both port delays and heavy demand for haulage and shipping from consumers.
Flegg is already working to minimise port delays. As a company, we have already completed many of the actions required by the government (such as acquiring a Standard International Operator License for journeys to, from and through EU member states). And we will continue to adapt as new rules become available.
Flegg is also investing heavily in short and long-term storage services for clients as a risk-mitigation strategy. The purpose of these facilities is to provide holding stock or temporary "in-transit" solutions to smooth haulage processes.
Our goal throughout all of this is to ensure that clients don't have to spend vast amounts of money paying for freight services caught in customs and at the ports. Flegg has a "can-do" attitude, meaning that we will continue to provide clients with realistic timeframes for freight arrival. If shipping is not possible because of capacity constraints, we can offer lower-cost storage services as an interim measure, to keep the total cost of shipping down. We believe that it is better to be open and honest about what we can do, instead of over-promising and under-delivering.